Kerala Girl Collects Discarded Bottles From Dirty Lake, Upcycles Them Into Decor! 23-year-old Aparna S is on an environmental crusade—one that brings craft and conservation under a single umbrella.
Right from childhood, craft had always intrigued Aparna S. A resident of Munroe Thuruthu in Kollam, she would dabble in different craft forms, despite having no formal training. Her exceptional handiwork captivated her family and friends.
Her passion for craft became pronounced with terracotta jewellery which she started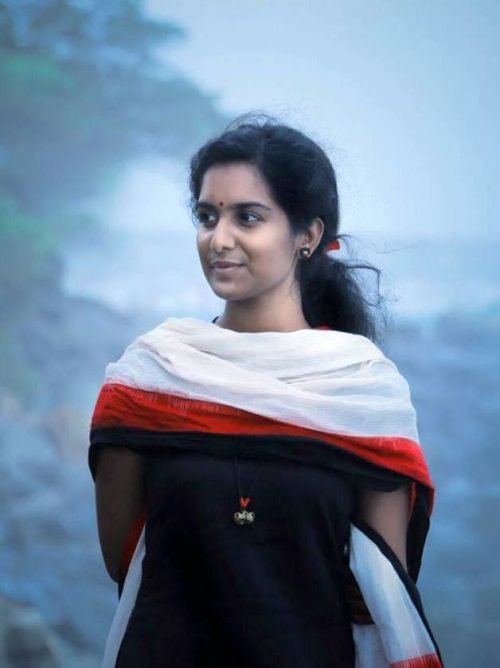 making during her undergraduate days.
Friends, teachers and acquaintances from college—everyone wanted to buy her products. Soon, word spread and more orders began pouring in. She then decided to sell her craft work through social media under the brand name, Rudra.
But today, the 23-year-old young woman is on a slightly different mission—one that brings craft and conservation under a single umbrella.
Roughly over a year and a half ago, Aparna began noticing mounds of glass bottles discarded near the banks of Ashtamudi Kayal (lake), which was quite close to her home.
"While these were definitely littered around the entire area, I'd noticed that most of these bottles were quite pretty. Whenever I passed this way, I would collect the bottles with the intention of upcycling them creatively. I started with simple drawings and later progressed to art techniques like decoupage as well as calligraphy," she says.
With complete passion and dedication, she transformed these bottles into works of art. When her beautifully upcycled bottles began piling up in her backyard, she created a Facebook page to sell them. Giving a quirky edge to the Malayalam word for bottle, she named her new venture 'Quppi'.
And just like her terracotta jewellery, her "Quppi" wares also found an instant fan base.
"It was encouraging as I began getting a lot of orders. While I was happy that everyone loved my products, what made me happier was the fact that the areas from where I was picking these discarded bottles were slowly becoming cleaner. My efforts were successful in not only making the lakeside more beautiful but also in inspiring others. Seeing me in action, people across Kollam started collecting discarded bottles and would supply these to me for upcycling. Change was happening through one simple act!" says Aparna, who is currently pursuing her first year of B.Ed.
Encouraged by this momentum, Aparna was driven to scale up her conservation initiative through community participation.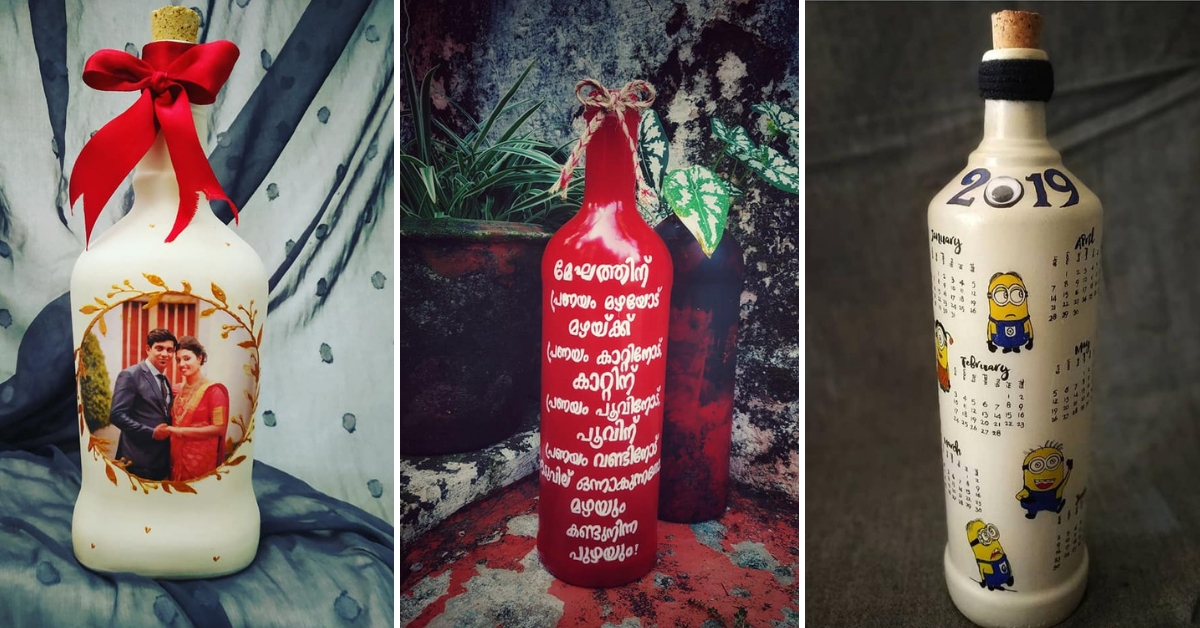 On 17 March, she and her friends organised a clean-up drive along Link Road near Kerala State Road Transport Corporation (KSRTC) bus stand in the city.
"A lot of people joined us in this initiative, and by the end of it, we managed to collect about a truckload worth of bottles. They helped with not just the collection of the bottles but also cleaning these for my use later," she adds.
This inspired her further to do something for the "World Water Day", on 22 March.
Aparna PHOTO. Credits: R Madhavan. TheBetterIndia